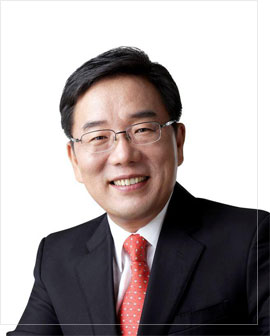 June 20, 2020

Thank you for visiting the website of EXCO,
an international exhibition convention center of Daegu City and Gyeongsangbuk-do Province.
We have turned the COVID-19 crisis into an opportunity for a new upgrade.
The entire world's exhibition business is in total crisis because of COVID-19. However, EXCO is not succumbing to such a catastrophe but rather using it as an opportunity. Hence, we are preparing a new post–COVID-19 exhibition convention culture by completely and newly upgrading our system.
For this, EXCO has first prepared the world's top quarantine system that has integrated all the best of Korea-Quarantine (K-Quarantine). Based on this, we have safely conducted about 20 employment tests for public agencies in the last 2 months. In fact, a maximum of 4,150 a day and a total of about 20,000 job seekers have taken a test at EXCO. As such, we have further upgraded the precious quarantine knowledge we have gathered through this experience, allowing us to hold exhibitions again in 2020, starting with the 28th Daegu Baby & Kids Fair on June 25, which is the latest among all exhibition halls in Korea.
We are undergoing strict preparation to ensure that our exhibitions are always safe to visit.
In addition, we plan to run online exhibitions and global online marketing in parallel with the off-line ones for all industrial exhibitions starting this year. In this way, we can actively cope with the global changes brought about by COVID-19.
We are contributing to the industrial development of Daegu and Gyeongsangbuk-do as a business platform.
EXCO has contributed to the development of new growth-driving engine industries of Daegu through exhibitions on water, cutting-edge medicine, futuristic automobiles, energy, robots, and smart cities, among others. Hence, we have successfully held specialized exhibitions that vitalize these industries. Now, we will further develop exhibitions in the bio/new materials, information communication technology (ICT) frontier, convergence energy, and cutting-edge materials fields, which are new industries, by zone, in addition to exhibitions on steel and electronics, which are the main industries of Gyeongsangbuk-do. Thus, we will be able to realize the 10 major tasks for the innovation of the province and truly become an international exhibition convention center that helps develop the industries of Daegu and Gyeongsangbuk-do.
We aim to be equipped with all the conditions of an international exhibition convention center in 2021.
Once the construction of the second exhibition hall is completed in February 2021, EXCO will finally be equipped with 30,000 m2 of exhibition space, which is the officially approved international scale. Hence, we will steadily and surely prepare for a new leap forward that is greater than the last 20 years.
We will expand our collaboration with private exhibition hosts to vitalize the second exhibition hall early on and further reinforce our win-win cooperation with and support programs for the local exhibition businesses. As such, we will lead the healthy development of the Meeting, Incentive tour, Convention, Exhibition (MICE) industry's ecosystem in Daegu and Gyeongsangbuk-do.
Furthermore, we will fully prepare for the successful and safe holding of the World Gas Conference (WGC) in June 2021, during which more than 12,000 people from 90 countries worldwide are expected to visit. We will do our best so that its successful holding would make Daegu's competitiveness and brand power globally known.
We are contributing to the sustainable development of the local society through win-win cooperation.
EXCO will continue to play its role and social responsibility completely by engaging in activities that contribute to the local society and the local MICE industry's development, allowing us to become a company trusted by its clients. Moreover, we will further expand our socially contributing activities, such as our mentoring and training for the growth of the local exhibition industry's ecosystem and support for various cultural activities.
I also extend my gratitude to the residents of Daegu and Gyeongsangbuk-do for your love and interest in EXCO, which opened as Korea's first exhibition convention center outside of the Seoul metropolitan area in 2001. We will work harder to become a company that lives up to your expectations.
Thank you.